According to Kunshan Inspection and Quarantine Bureau statistics, from January to August this year, Kunshan, Jiangsu exported a total of 4811 batches of tires, 18.11 million, the value of 335.93 million US dollars, an increase of 25.8%, 42.3% and 18.1%.

It is understood that there are currently a total of three tire production plants in Kunshan, which are wholly foreign-owned foreign-funded enterprises. 70% of their products are exported, mainly to the United States, the European Union, South America and other countries and regions. Among them, passenger car tires and light truck and passenger car tires are the main varieties of Kunshan tire exports, and exports account for more than 90% of Kunshan's total exports. Affected by the international financial crisis and increasingly stringent foreign technical trade measures, in 2009 Kunshan exported a total of 6,101 batches of tires and 17.01 million pieces of goods, valued at US$40.09 million, a decrease of 13.8%, 42.3%, and 24.5% year-on-year respectively. %.

According to analysis by industry insiders, the reasons for this year's Kunshan tire export volume to rise against the market mainly include: the impact of the international financial crisis is gradually waning, foreign markets show signs of recovery, international orders have grown significantly, and three tire companies in Kunshan are multinational companies. Through the adjustment of the origin of export tires to reduce the impact of the United States tire special security case; the company further expanded the tire export market in Africa, the Middle East, Russia and other regions, reducing the market risk; Kunshan tire enterprise optimized product structure, adjusted from the middle and low-end products In high-end products, relying on technological progress, we will increase the proportion of energy-saving, environmental-protection, and intelligent products, and use high-value-added tires as the main direction to enhance international competitiveness. At the same time, the Kunshan Inspection and Quarantine Bureau has increased the level of assistance for tire export enterprises, promptly introduced a series of convenient measures such as making reservations for inspection and quarantine, opening up green corridors, and trying a 24-hour work system, and actively followed the classification of export industrial product companies. The "Administrative Measures" has classified and managed tire export enterprises. The implementation of classified management has reduced the cost of the enterprise and accelerated the speed of customs clearance of the product. Under the premise of ensuring the quality of the product, the export enterprise has obtained more benefits.

In this series, Ganland offers a wide selection of high quality and durability standard 304 stainless steel door lock kits. Nowadays, the price competition makes many suppliers using the 201 stainless steel and other bad stainless steel instead of 304 grade. While they just cheating that they are using the grade 304. Here in Ganland, we never ever do such behavior! For the types, we have bar handle locks, cam action door locks, delta handle locks and rear door locking gear with security keys. For the handle types, we have normal stamping bar handle, forged handle, delta handle and box handle with keys. For the sizes, we have the locks suiting for pipe 22mm, 27mm and 34mm. All our cams and keepers are forged making.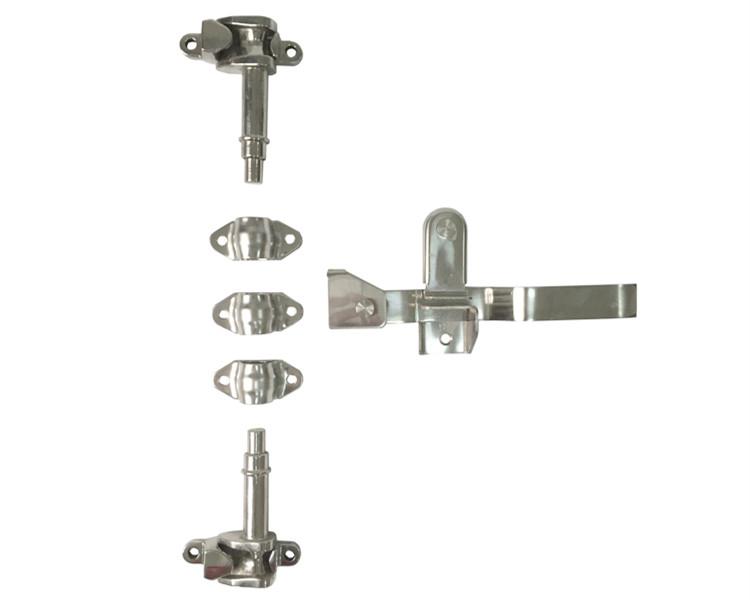 304 Stainless Steel Door Locks

304 Stainless Steel Door Locks,Roaster Door Handle Lock,Embedded Type Refrigerator Door Lock,Standard 304 Stainless Steel Truck Lock

Jiaxing Ganland Auto Parts Co., Ltd. , http://www.ganlandparts.com