Although domestic automobile industry production and sales in July continued to fall in double-on-half, the cumulative sales volume of 10.2062 million units in January to July still gave the China Association of Automobile Manufacturers (hereinafter referred to as China Automobile Association) full confidence in sales throughout the year. Chairman Dong Yang told the reporter of "Daily Economic News" that the 15 million annual sales forecast released by China Association of Automobile Manufacturers had been too conservative. According to the current sales situation, "the cumulative sales of domestic cars this year will exceed 16 million vehicles". .

On August 9th, the China Automobile Association released the latest statistics on production and sales statistics. In July this year, domestic automobile production and sales reached 1,128,800 units and 1,244,000 vehicles, respectively, down by 7.54% and 11.90% respectively from the previous month, an increase of 15.67% year-on-year respectively. And 14.42%, and this year from January to July this year, the cumulative production and sales of domestic auto vehicles completed 10.2131 million vehicles and 10.2062 million vehicles, respectively, an increase of 43.64% and 42.65%, respectively, the growth rate compared with the previous six months, down 5 percentage points.

According to Zhu Yiping, secretary-general of SAIC assisting management, July and August are the traditional off-season of automobile production and sales. The overall pace of production and sales has slowed down, and a sharper fall has met the historical rules. "We judge that with the continuous increase in the base number last year, the car The overall growth rate will gradually return to a reasonable level."

Zhu Yiping also introduced that, from the current data obtained, the domestic market share of domestic brands in the area of ​​passenger cars fell more than monthly, but the overall share from January to July is still higher than the same period last year.

In July, passenger cars sold a total of 377,700 self-owned brands, which accounted for 39.92% of the total passenger car sales. The occupancy rate decreased by 4.5 percentage points from the previous month. From January to July, the passenger car sold a total of 3.5601 million self-owned brands. , accounting for 46.43% of the total passenger car sales, although the share of the first half fell by nearly 1 percentage point, but increased by 1.71 percentage points over the same period last year.

Dong Yang believes that the relevant incentive policies for small-displacement cars have weakened this year. Due to the large number of products with a displacement of 1.6 liters or less in the distribution of self-owned brands, the market share has been significantly affected.

According to the data, in July, sales of passenger vehicles with 1.6 liters and below were 618,600, a decrease of 11.20% month-on-month and a year-on-year increase of 9.18%; passenger vehicles with 1.6 liters and below displacement accounted for 65.38% of the total amount of passenger cars. It decreased by 1.42 percentage points, a decrease of 2.67 percentage points from the same period last year.

In addition, the statistics of China Customs Automobile Import and Export Commodities compiled by the China Automobile Association show that in the first half of 2010, the import and export of auto products have all been rid of the sluggish trend of the previous year, both of which have experienced rapid growth, and the import growth rate is significantly higher than that of exports.

Semi-Continuous Waste Tyre Pyrolysis Plant

Pyrolysis Plant is used for recycling waste tire, waste plastic, waste rubber to fuel oil. According to the actual situation in every country and district, we developed different models of Batch Pyrolysis Plants for waste tires, rubber and plastic with daily capacity 5 -10 tons.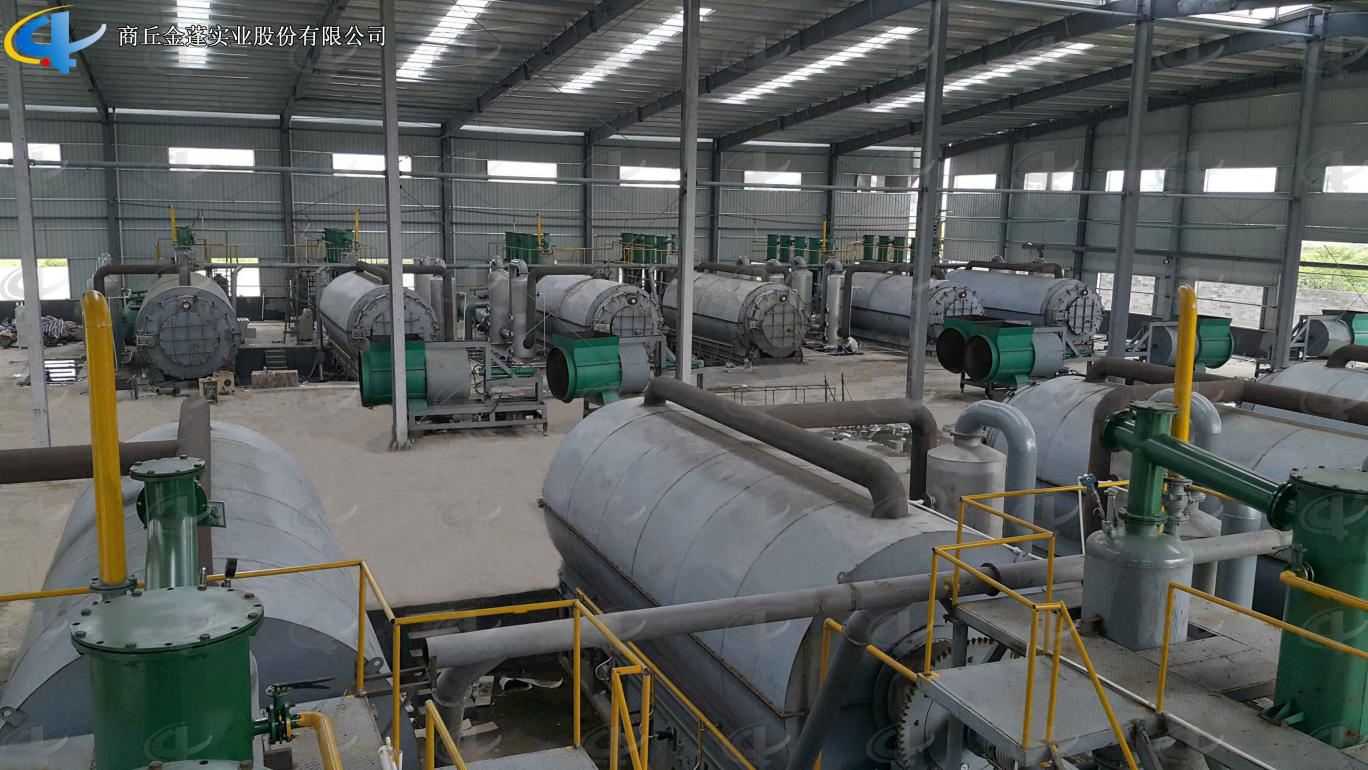 Flowchat of Batch Waste Tyre Pyrolysis Plant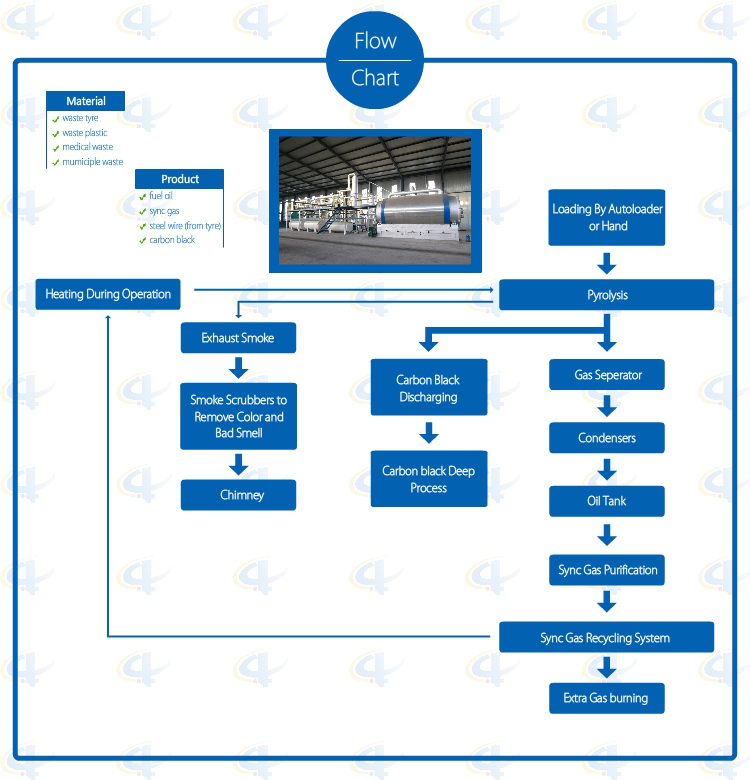 Advantages of Batch Waste Tyre Pyrolysis Plant

1. Full open door design: Speedy loading in and steel pulling out; Easily cooling down after one batch finished, saving time; No leaking with special high temperature flexible graphite packing.

2. Unique Craft Condensers: High condensing efficiency with more oil output. Good quality oil, longer lifetime, and easy to clean.

3. National Patent Unique Smoke Scrubbers: More efficient removal of the acid gas and dust of the smoke by neutralization, purification and absorption, environmental friendly without pollution.

4. National Patent Carbon Black Discharging System: Speedy fully enclosed Auto-discharging under high temperature, avoiding carbon black pollution, saving time.

5. Automatic Submerged welding technology, ultrasonic nondestructive testing, both manual and the automatic safety devices.

6. Sync Gas Recycling System: Fully burned after recycling and utilization, saving fuel and preventing pollution.

7. Direct Heating System: Enlarging heating square to lengthen the lifespan of the reactor and easy to control the temperature.

8. National Patent, unique heat insulation shell; high efficiency temperature keeping, excellent energy-saving effect.

Technical Parameter of Batch Waste Tyre Pyrolysis Plant
NO.

ITEM

PROJECT

1

Equipment Model

XY-7

XY-8

2

Door Model

Full Open Door

Full Open Door

3

Suitable Raw Materials

Rubber/Plastic Products

Rubber/Plastic Products

4

Structure

Horizontal Type Revolves

Horizontal Type Revolves

5

Reactor Size

Φ2200*6000mm Φ2600*6600mm

Φ2200*6000mm Φ2600*6600mm

6

Capacity for One Batch

5-6Mt; 8-10Mt

5-6Mt; 8-10Mt

7

Oil Yield of Tires

40%-45%

40%-45%

8

Work Pressure

Normal Pressure

Normal Pressure

9

Reactor Rotation Speed

0.4R/M

0.4R/M

10

Fuels Choice

Coal, Wood

Coal, Wood, Gas, Oil

11

Power

18KW/H

18-25KW/H

12

Cooling Method

Water Cycling

Water Cycling

13

Type of Drive

External Annular Gear

External Annular Gear

14

Heating Method

Direct

Direct

15

Type of Installation

With Foundation

With Foundation/Integrated Base

16

Noise dB(A)

≦85

≦85

17

Operation Mode

Intermittent Operation

Intermittent Operation

18

Total Weight(MT)

25-40

25-40

19

Installation Space Required

30m*10m

30m*10m

20

Manpower

3~4/batch

3~4/batch

21

Shipment

Ф2200×6000=1*40HC+1*40FR

Ф2600×6600=2*40HC+1*40FR

Ф2200×6000=1*40HC+1*40FR

Ф2600×6600=2*40HC+1*40FR
Semi-continuous Waste Tyre Pyrolysis Plant

Semi-Continuous Waste Tyre Pyrolysis Plant,Newest Semicontinuous Used Tyre Pyrolysis Plant,Semi-Continuous Rubber Pyrolysis Plant,Practical Semi-Continuous Waste Tyre Pyrolysis Plant

Shangqiu Jinpeng Industrial Co., Ltd. , http://www.recyclingthewaste.com